Strategic Project Management
Alex S. Brown, PMP
Mitsui Sumitomo Insurance (MSIG USA)
Session ADV09
Presented October 24, 2006
Introducing Alex S. Brown
Manager Strategic Planning Office MSIG
Experienced Presenter

PMI NJ Events
Past Congresses and Symposium

"Strategic Project Management"
What is a Project Nightmare?
Over budget?
Late delivery?
Poor quality?
Even worse: on-time, on-budget, great quality, but delivering something your organization does not need
Case Study
Mitsui Sumitomo Insurance Group USA

400-person subsidiary of MSI Japan
Property & Casualty insurer, mostly commercial
Largest book is the US risks of Japanese companies

One-person Strategic Planning Office
There is the door…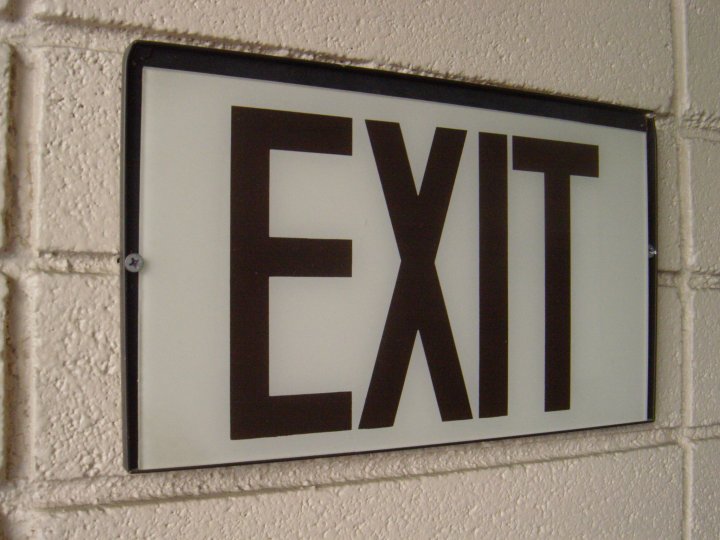 Question?
On-line viewers can send me an e-mail at webmaster@alexsbrown.com or post a comment on the article at alexsbrown.com.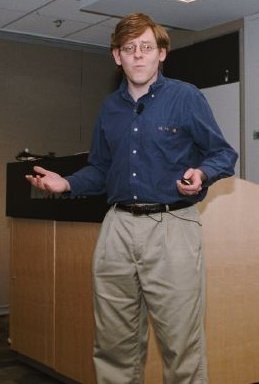 Between You and a Beer…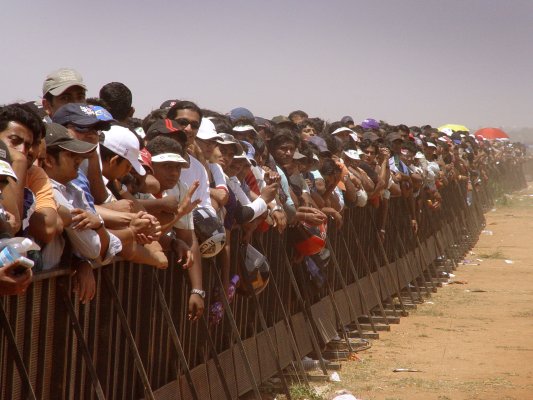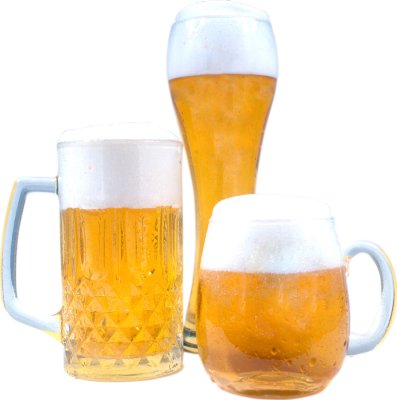 Question from the Audience
Why don't you ask everyone if they want you do to the whole speech?
Case Study
Mitsui Sumitomo Insurance Group USA

400-person subsidiary of MSI Japan
Property & Casualty insurer, mostly commercial
Largest book is the US risks of Japanese companies

One-person Strategic Planning Office
Session Overview
What is strategic planning at MSIG USA?
How does project management complement strategic planning?
How do senior executives participate in projects and strategy at MSIG USA?
What project management trends support strategic planning?
What is "Strategic Planning"?
Definition debated for years among academics and business leaders
Typically a one- to five-year plan at MSIG USA

What projects to launch, what to continue
Align with medium- and long-term business plans from USA and Tokyo
Key Concepts for MSIG USA
Executive Steering Committee

Was an actual committee in the past
Changed to become the President and CEO
Approve changes, provide executive oversight

The Strategic Plan

By definition, a collection of projects
Projects are essential to strategy at MSIG
What is the Strategic Plan?
A collection of 15 to 25 active projects, plus more planned for the future
Monitored by a Strategic Planning Office
Authorized by top management
Cross-departmental impact
Relevant to medium- and long-term plans
Strategic Planning Office
Combination of a corporate planning function and a PMO
"Project Portfolio Administration" function
Mentor all project managers
Audit and monitor budgets, schedules, results
Question
How many project managers do you have…do you work with?
Partial Organization Chart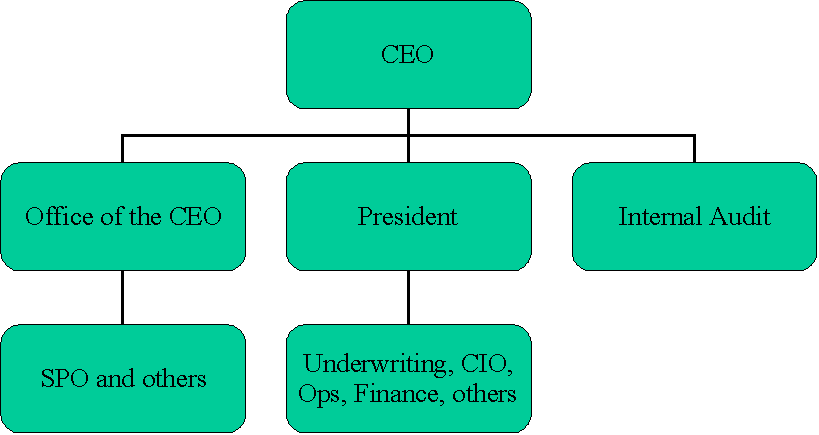 How Project Management Complements Strategic Planning
Strategic Planning provides ideas
Project Management achieves results
Projects drive strategic changes
Feedback loop for continuous change
Strategic Planning – Ideas
Projects are based on ideas and objectives
Strategic planning creates them

SWOT (Strengths Weaknesses Opportunities Threats)
Competitive Analysis and other studies
Market share goals
Vision statements
Project Management Achieves Results
How to execute strategy?
Project management provides a robust way to execute change
Assign project manager, defining accountability and responsibility
Avoid creating strategy that is never realized or even attempted
Project Results Drive Change
Each project advances one or more strategic goal
Some projects investigate an issue, creating new strategic goals at the end
Some projects fail, but all are relevant
Failure often uncovers key information
Continuous Feedback Loop
Continuous Feedback Loop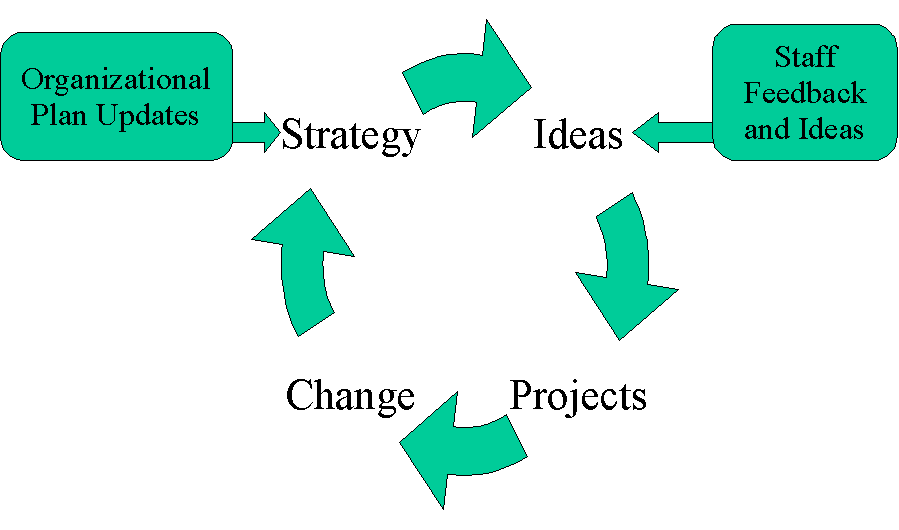 Events that Join Strategy and Projects
Project start-up
Project closure
Budget and resource authorization
Resource conflicts and priorities
Organizational crisis and strategic change
Project Start-Up
Most strategic moment of a project is right when it is authorized
Strategy helps answer, "Why should we do this?" or "What is the goal?"
PM helps you climb the ladder, strategy helps make sure it is on the right wall
Project Closure
A time to gather new ideas
Teams see unsolved problems and issues
At MSIG these ideas become new project proposals
Ensure that good ideas are not lost
A gift to the strategic planner
Budget and Resource Authorization
Projects constantly fight for resources and funding
Tying projects to strategy allows PMs to explain their need in strategic terms
Examining all project resource requests in terms of strategy helps eliminate "pet projects"
Project Prioritization
Often project conflicts arise, requiring a decision
Organizational strategy can provide a more relevant way to score and rank projects
Strategic planners are accustomed to scoring systems to set priorities, and can help design an appropriate system
Crisis and Strategic Change
Any crisis or critical event causes project uncertainty
Strategic planners face uncertainty as well
These times call for coordination

Practical, tactical ideas from project managers
Industry trends and top-down perspectives from strategists
Involving Senior Management
Tie project management to something they must do
Decision making
Training
Constant reinforcement
Question
How did you get there in the first place? Working with a 300-person company, no PMO, no Strategic Planning Office. How did we get you there in the first spot?
Project Management Tied to Strategy
At MSIG USA, medium- and long-term plans were required by Tokyo
Project management easy to support as a way to implement these plans
Project practices have become an ordinary way of doing business for executives
Decision Making
At MSIG USA, projects have become a way for executives to see progress more clearly
Each status report is a chance to provide input
Provided a formal, documented decision-making process
Easier for senior managers to control
Project Management Training
Over 10% of the staff, including senior management, was trained in project management
Many managers accepted roles as project managers or sponsors
Middle and senior management reinforce training by using the terms regularly
Constant Reinforcement
Projects appear everywhere now
Company intranet
Bimonthly reports to senior management and staff
Continuing education for project managers
Projects are now normal business
Trends in Project Management Related to Strategy
Project Management Maturity Models
Standards and Books
PMI Goals and Marketing
PMI Goals and Marketing
PMI is promoting project management at the executive level

"Worldwide, organizations will embrace, value and utilize project management and attribute their success to it."
"Making project management indispensable for business results."

Achievable in partnership with strategists
Portfolio Management Standards and Books
How long can we focus on "selection"?
Strategy encourages "start up" and "creation"
Design new projects to fill voids in the portfolio
Do not just select projects from a fixed list
Many Books "Selection-Focused"
Standard for Portfolio Management (PMI)

"priority" & "select" appear 70 times
"new component" appears 10 times

New books account for the creation of the project and organizational strategy

Heerkens, The Business-Savvy Project Manager
Dinsmore & Cooke-Davies, The Right Projects Done Right!
Challenge: Link Strategy to Project Management at Your Organization
How could the MSIG USA example help?
What can you change? Whose help do you need?
Are your projects already strategically aligned? If not, why not?
Contact Information
Questions on Challenges
One-person planning organization and project management office. Biggest problems: span of control and time horizon. How do you define what a project is when trying to achieve strategic goals? Sometimes the projects do not require PMs.
Question – Planning Horizon
Some managers forced to do a one-year planning horizon, senior executives do a five-year planning horizon. Very hard to link the two. Do you have that type of challenge?
Question – Quantitative Links
We understand the importance of linking strategy and execution. Do we have any framework to quantify how each project matches to the strategic objective?
Recommended Reading
Heerkens, The Business-Savvy Project Manager
Dinsmore & Cooke-Davies, The Right Projects Done Right!
Question – Extreme Strategic Value
Are there places where KPI (Key Performance Indicators) do not really work? Are there situations of extreme strategic value? Are there customers who you must say "yes" to?
Question – How Often Do You Review the Plan?
How often do you typically review the plan with CEO? Crisis may trigger it, but how often is the process planned?
Question – Handling Push Back
Part of the security department in the organization, biggest challenge is push back by the entire company. Senior management has guidelines for quality and time line. It is hard to convince others. Do you have any guidelines to help with this?
Question – Formal Selection and Scale
First, talk about your formal project selection processes. Second, what research would support this scaling to a much larger organization with a heavier work load?
Question – Criteria and Killing Projects
Do you have formal criteria and do you kill projects?
Question – Improvement in Performance?
You have been in the position for about three years. Can you verify that there has been an improvement in organizational performance?
Contact Information
Interested in taking an on-line course based on this material? Go to Real-Life Projects, Inc. on-line training page at www.rlprj.com/onlinetraining.html